Kirk Douglas
THE CHEROKEE BUFFALO
c/o Life Time Movie Book
on Grenade Curran
Co-authored by Kurt Dowdle
Grenade's notes and experiences he lived: 5-21-10
INTERACTIONS WITH KIRK DOUGLAS
HE GAVE ME HIS BOOTS AND WATCH FOB FROM THE MOVIE
"THERE WAS A CROOKED MAN"
Kirk Douglas @ M-G-M studios film, "The Bad and the Beautiful" on the sound stage and outside the stage building passing his car. I liked the car, commented on it and we chatted. Later I saw him on the set as the star – lead with Lana Turner.
Walt Disney Studios film "20,000 Leagues Under the Sea" Kirk got me to do a voice joke impersonation on British actor James Mason at the submarine set – Kirk sang to me, "A Whale of a Tale to Tell you Lads" – He gave me a root beer at lunch.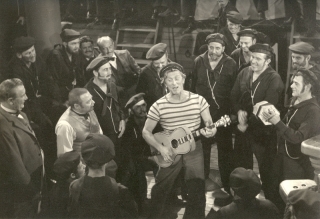 "Spartacus" world film Premiere – Kirk saw me in the lobby and came over and shook hands and asked how my folks were. I shook hands with Tony Curtis, the co-star.
Kirk Douglas @ Paramount Studios in Hollywood film "Last Train to Gun Hill." I showed Kirk all the pictures I had of him on "20,000 Leagues." He invited me to lunch.
Kirk Douglas @Warner Bros. Studios film, "There Was a Crooked Man" – at the studio and on location. He asked my opinion regarding the fight scenes with Henry Fonda. He invited me to visit his home in Beverly Hills, to see his Pre-Columbian art. He gave me his gold watch chain and fob after the shooting of the movie. He also gave me his red-brown split top cowboy boots that had elevator lifts in them to make him taller.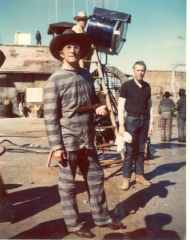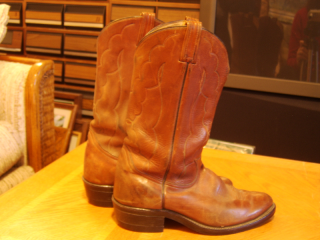 by tscott and comments are closed.